"Here we go!" A transfer rumor will come true if the magic sentence comes out of Fabrizio's mouth.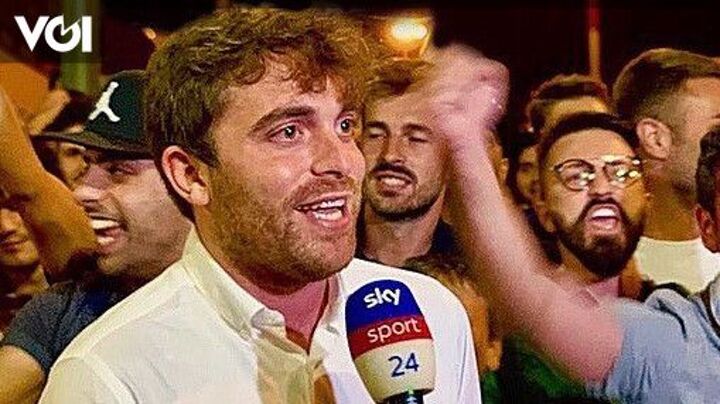 Fabrizio is a football journalist from Italy.
Fabrizio is a strong reference in the world media regarding the transfer market for players in mainland Europe. Fabrizio Romano is now 28 years old, but he has a lot of experience.
The man who was born on February 21, 1993 has worked for major media, such as Calciomercato, Sky Sports, to The Guardian.
Fabrizio is also known as the founder of SOS Fantacalcio, an Italian-based sports media.
How Fabrizio Romano works - a different work scheme from most other football journalists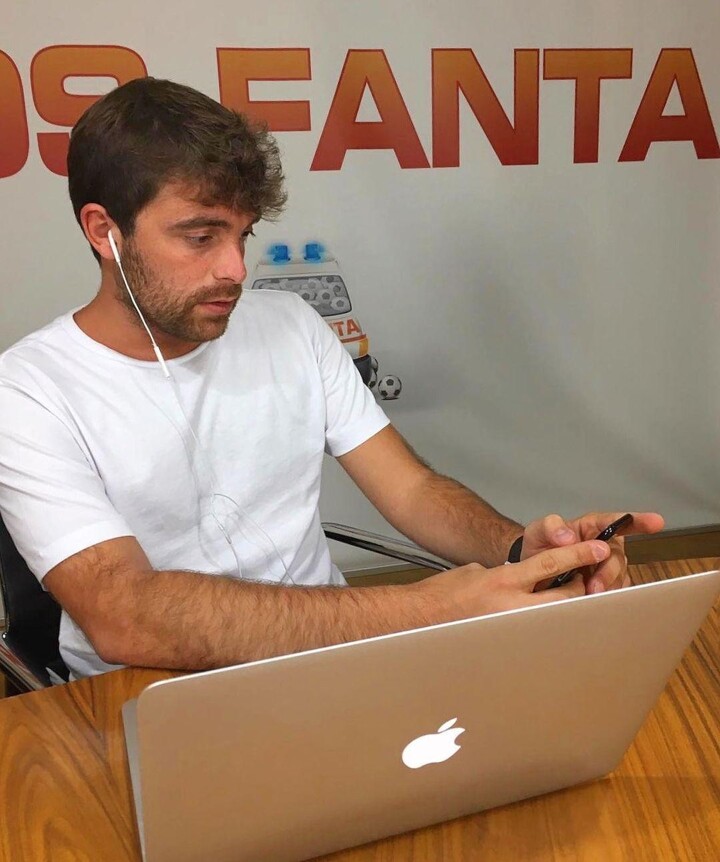 Fabrizio, like other journalists, has always struggled with obtaining information. However, his particularity in the issue of player transfers makes the difference between him and others. It is said that Fabrizio managed to sleep five hours a day throughout the transfer window.
Quoted by BR Football, Fabrizio also has a different way of working, which makes him sometimes more trusted than other journalists in determining player transfer issues. Fabrizio applies a kind of 'slow journalism' concept.
Fabrizio will not speak about a transfer issue unless he has confirmed one hundred percent the news is correct. As long as it's not certain, Fabrizio will keep quiet.
In his job, Fabrizio makes at least 50 phone calls per day hunting for transfer information. Fabrizio also often goes around hotels and club headquarters to meet player agents or sporting directors.
"People ask about which team I support. However, it's not about that. I'm happy because the way to bring in players will make people more excited," said Fabrizio.
Twitter is a dimension where Fabrizio has a big influence compared to other football journalists. @FabrizioRomano's account has 3,148,060 followers.
"Being a journalist like this is not easy. People will ask for news or try to confirm it. I want to respect other journalists. So I just say what I know. I don't want to say the news is fake," said Fabrizio.
"The transfer market has changed in recent years. In the past, meetings with people or agents were done on the phone. But now you can talk on social media. I have to always be ready."
The role of Gianluca Di Marzio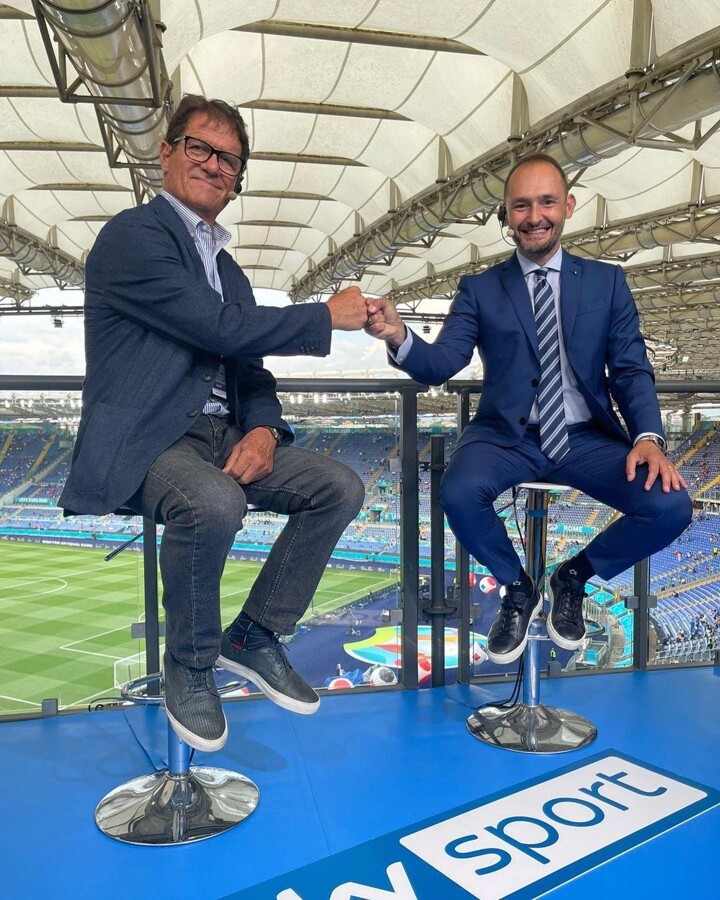 Fabrizio's advantages today cannot be separated from the role of his mentor, Gianluca Di Marzio, a senior Italian journalist who specialized in the transfer market before Romano. Di Marzio is the son of Gianni Di Marzio, a top football manager in Italy.
Di Marzio directly educated Fabrizio to be his successor, including connecting Fabrizio with many of his relationships at European clubs. "I started all this with Gianluca Di Marzio. It taught me a lot," Fabrizio.
"His mentality is not only checking information with the club, but also with agents and transfer brokers. I think the secret is to have a good relationship with everyone. We have so many sources at the moment." Fabrizio is also overseeing several transfer issues for other players in Europe, starting from the issue of transferring players from the Italian League, English League to the Spanish League.
From August to December 2019, Fabrizio was the first journalist to report Zlatan Ibrahimovich's move to AC Milan. Fabrizio was also at the forefront of reports of moves for Carlo Ancelotti to Everton and Claudio Ranieri to Sampdoria.
"Here we go!" Ranieri said before making the announcements.
On 27 May, Fabrizio also became a journalist who shocked the football public with the news of Zinedine Zidane's decision to leave Real Madrid. Referring to Fabrizio's latest uploads on his Twitter, we have compiled some news.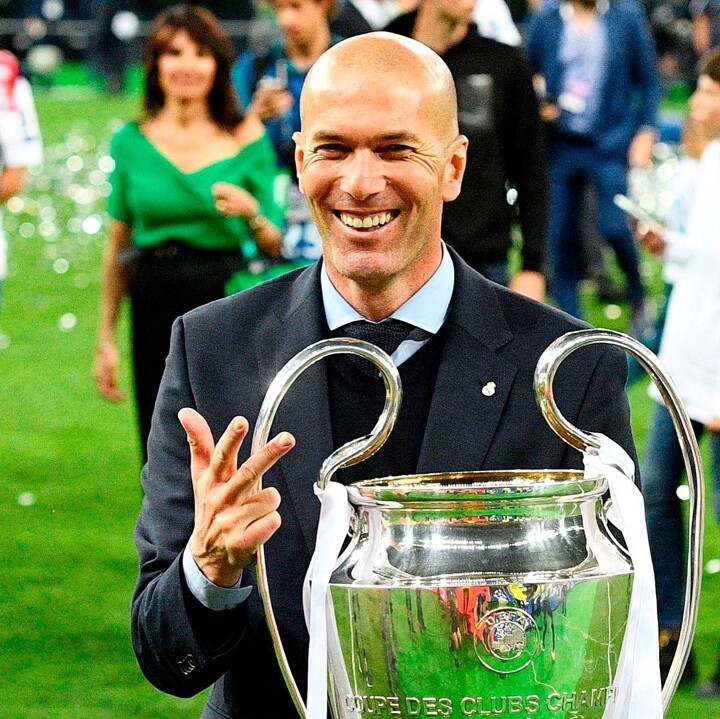 The first is about the senior Italian goalkeeper, Gianluigi Buffon. Gigi - Buffon's familiar greeting - has confirmed his move to Parma. This news also refutes many rumors that Buffon will retire this year.
"Amazing return, where he (Buffon) started his career 26 years ago. Contract signed until June 2023," wrote Fabrizio.
From the Premier League, Tottenham Hotspur said Fabrizio has been one step closer to working with Paul Fonseca as the new team manager. The details will be announced soon, as the club's announcement will be made this week.
In addition to transfer certainty, Fabrizio also just announced the latest news regarding the issue of Jadon Sancho's move to Manchester United (MU). United have just raised their bid for Jadon Sancho, from £70m to £95m.
The beginning of Fabrizio Romano's journalistic career
Fabrizio Romano started his journalistic career at a very young age, which is 18 years old. At that age, Fabrizio wrote on small Italian websites.
One day, an Italian agent who was in Barcelona asked Fabrizio for help. Fabrizio also had the opportunity to work in Barcelona, precisely at La Masia.
Fabrizio's writings at that time included the transfer of young players from La Masia. At the Barcelona academy, Fabrizio had a close relationship with the players.
Among them is Mauro Icardi. The Argentine striker who now plays for Paris Saint Germain (PSG) is the first player to have his transfer written by Fabrizio.
At that time, in 2013 Icardi joined Inter Milan. Through the transfer of Icardi, Fabrizio broke into many other senior journalists. Icardi officially joined Inter Milan in 2014.