Simone Inzaghi hinted he could leave Lazio after winning the Coppa Italia and hit back at "gratuitous criticism. I thought I'd be protected a little more."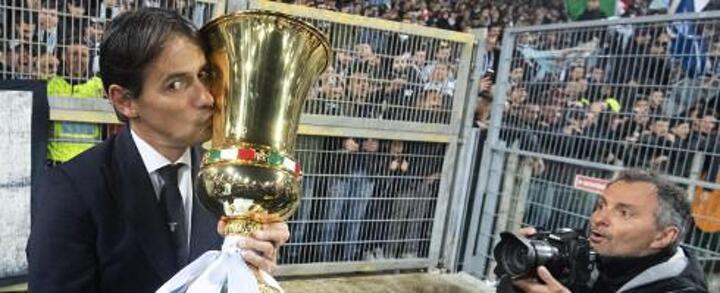 Substitute Sergej Milinkovic-Savic and Joaquin Correa got the late goals to break Atalanta 2-0, as the Aquile won their seventh Coppa Italia.
"It was a wonderful evening, especially in our stadium," said the Coach in his Press conference.
"The match was intense and we did better in the second half, making the most of a set play. It was quite similar to our Serie A meeting with Atalanta, but this time we managed to steer it our way.
"We deserve it, as we've worked so hard over the last three years and it's right that we enjoy this night."
The substitutions proved decisive, as Inzaghi hauled off Bastos just 35 minutes in to introduce Stefan Radu.
"I had to sacrifice him because he was on a yellow card and I couldn't run the risk against a side like Atalanta."
Bastos could well have been sent off and given away a penalty for his handball, an incident that infuriated Atalanta boss Gian Piero Gasperini.
"I will admit, that was a penalty, but I will also say Andrea Masiello should've been sent off for his foul on Correa."
Lazio are adamant Inzaghi will be on their bench next season, but it seems the Coach is not entirely convinced.
"I've been in this family since 1999 as a player and then a Coach. There were moments when I thought I'd be protected a little more, but I know who makes gratuitous criticism and who tries to be constructive.
"This was my fourth Coppa Italia Final as a Coach, because I do not forget the two I had here with the youth team. I am very happy and dedicate it to my lads. They too were perhaps criticised excessively this season.
"It's right that we enjoy this evening, then there will be time to sit down with (director of sport Igli) Tare and the President to discuss everything.
"We have a good rapport, but some things shouldn't be taken for granted the way people say."