Italian police have ejected 54 Ajax supporters ahead of the Champions League quarter-final with Juventus, as they were found with weapons.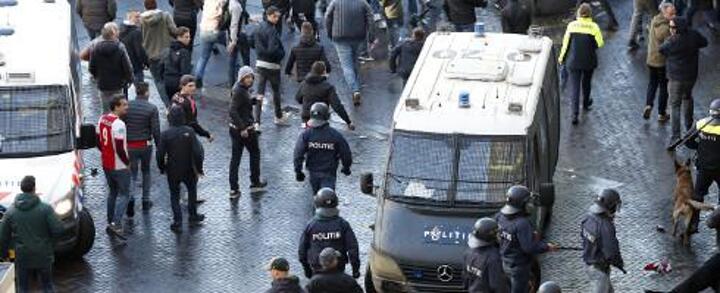 A statement from the authorities confirmed the 54 fans had been stopped and searched, found to have weapons, fireworks and smokebombs.
They will be accompanied to the border and expelled tomorrow morning.
There was crowd trouble ahead of the first leg in Amsterdam, as groups of Ajax supporters hurled objects at local police, who responded with riot gear and tear gas.