Italy midfielder Jorginho said he had a 'wonderful experience' at Napoli and 'would like to' return one day, but stressed he's fully focused on Chelsea.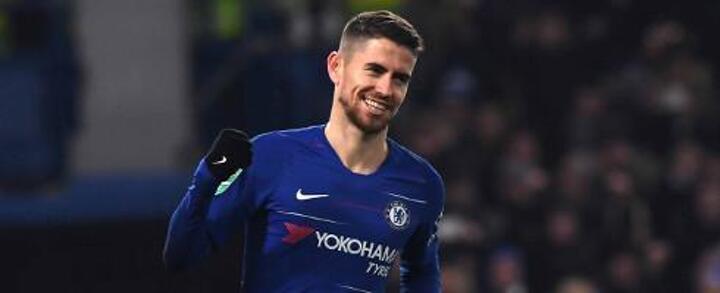 The Brazilian-born Italy international played the full 90 minutes when Chelsea beat FC Porto 2-0 in the first leg of the quarter-finals in the Champions League on Wednesday.
Jorginho, who moved to Chelsea from Napoli in the summer of 2018, was asked if he would be interested in a return to the Partenopei.
"I had a wonderful experience and I'm very fond of the city and the fans," Jorginho told Sky Sport Italia.
"Now, honestly, I'm not thinking about it because my concentration is all on Chelsea, but if there's the possibility, one day, you don't know when, to return, of course I would like to."
Jorginho was then asked what he would prefer, a Champions League Final with Chelsea or the European Championship Final with Italy.
"It's impossible to choose," he said. "I'd take both, of course."