Lazio President Claudio Lotito backed Simone Inzaghi as "an adopted son" and insisted the Coppa Italia victory over Atalanta was "fully deserved."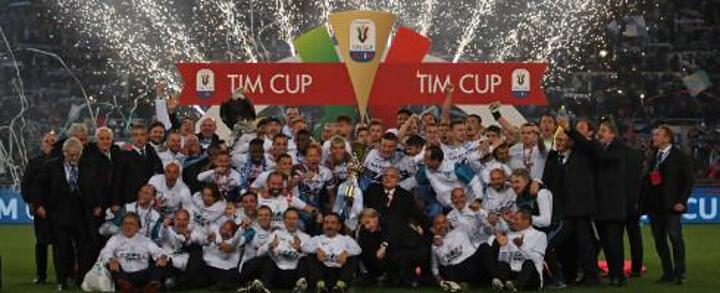 Sergej Milinkovic-Savic and Joaquin Correa scored the decisive goals late on to beat Atalanta 2-0, winning their seventh edition of the tournament.
"The current Serie A table does not reflect the potential of this squad. We deservedly beat an Atalanta side that is heading towards the Champions League," Lotito told Lazio Style Channel and Rai Sport.
"We cared even more about this Cup because it is the fifth trophy of my tenure and gives us the guarantee of qualifying for Europe."
Winning the Coppa Italia sends Lazio directly into the Europa League group phase.
"Being a regular fixture in Europe allows us to reach the top level. I always invested to improve this club and the numbers prove it worked."
Lotito was asked about the future of Coach Simone Inzaghi, who is rumoured to be moving on this summer.
"We never doubted Inzaghi, that is an urban legend that came out after some defeats. He is like an adopted son to me, I brought him from the youth team to the senior squad and has everything it takes to do well in this role.
"It's true, over the course of the season there were some incidents that slowed our progress, for example some injuries."
Atalanta Coach Gian Piero Gasperini was furious when he saw the footage of the Bastos handball incident, which would've been a penalty and probable red card, as the defender was already booked.
"I am accustomed to respecting the verdict on the field when it is deserved," replied Lotito. "Atalanta had one big chance in the first half, but after that very little. We had several opportunities and deserved the victory."