The Italian sports pages are pointing at three controversial penalty decisions during Inter-Sassuolo and Juventus-Napoli.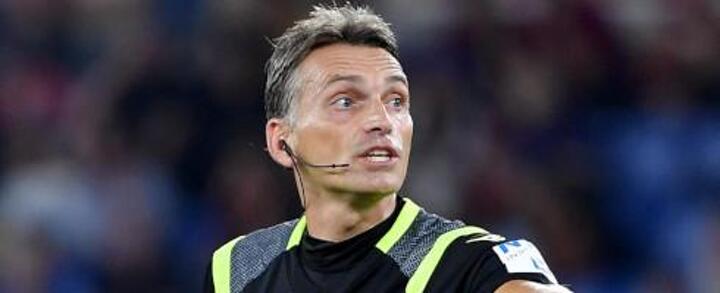 La Gazzetta dello Sport claims Maurizio Mariani missed two penalties in Juventus' 2-1 win over Napoli on Wednesday, with the first coming in the 34th minute.
Federico Chiesa was knocked down by Hirving Lozano and claim that by the regulations, 'it doesn't matter whether he's just off the pitch at the time of the foul'.
VAR remained silent and after 45 minutes it was Napoli's time to protest. Alex Sandro tripped Piotr Zielinski and Mariani was close to the situation.
Towards the end of the match, Giorgio Chiellini fouled Victor Osimhen and the Partenopei were eventually awarded a penalty.
During Inter's 2-1 win over Sassuolo in the other recovered fixture on Wednesday, La Gazzetta dello Sport believes Stefan de Vrij held back Giacomo Raspadori in the area and writes the Neroverdi forward 'goes down dramatically'.
VAR didn't intervene after the obvious shirt tug and left the decision to referee Massimilano Irrati, who waved play on.
Il Corriere dello Sport says there are only doubts after watching the replay, as it didn't look like a foul in real time.
Juventus-Napoli referee Mariani's ratings
La Gazzetta dello Sport: 5 Il Corriere dello Sport: 4,5 Tuttosport: 3
Inter-Sassuolo referee Irrati's ratings
La Gazzetta dello Sport: 5 Il Corriere dello Sport: 6 Tuttosport: 6