Napoli coach Luciano Spalletti insists Giacomo Raspadori doesn't need a strike-partner to succeed.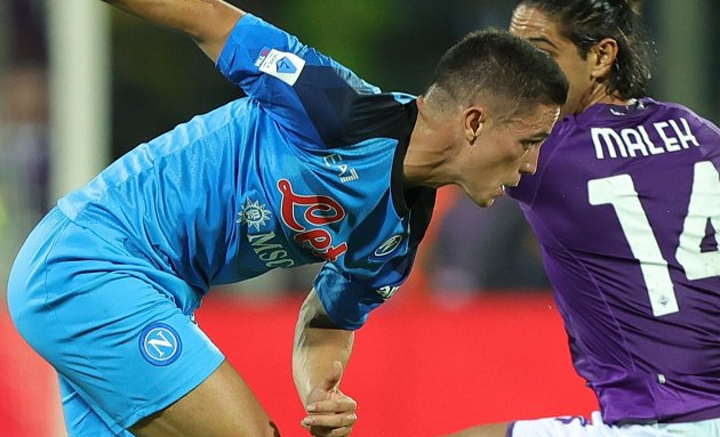 Raspadori has just come off a superb international week with Italy.
Ahead of facing Torino this weekend, Spalletti said: "In my opinion, no, in the sense that he no longer has an advantage with a striker, it depends on the type of game that comes out.
"If they press you hard and we can't build in a qualitative way, then it's as you say, you have to throw it on him and he doesn't have the physicality of Osimhen and Simeone, but if we start the action then the teammate does not count because he knows how to do everything and we bought him for that, spending some pennies ... we could not afford to make such an important purchase to create blocks or embarrassing situations.
"Giacomo is strong, has muscle, kicks well, feels the goal, has personality, is a boy who wants to improve and will certainly not stop at the first satisfaction, he is ambitious like us, for a young team but with the intention to become champions and this is essential."