Hello AFers, welcome to our 'Numbers Battle', just feel free to leave your opinions.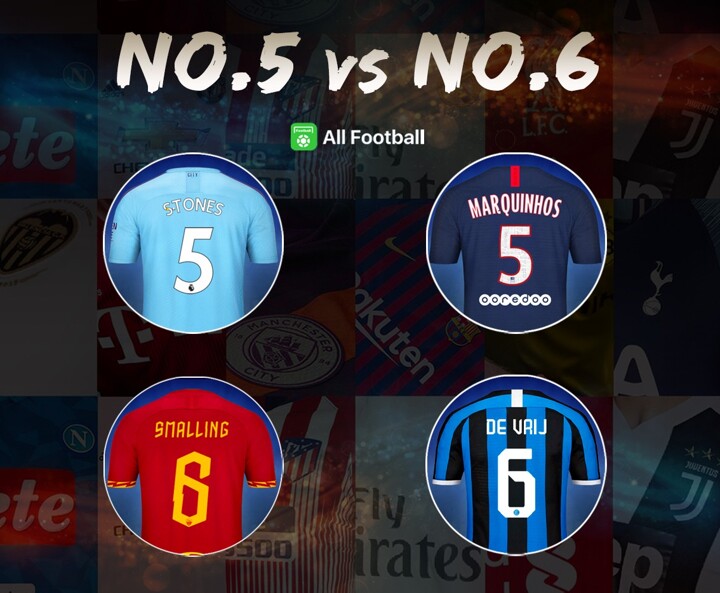 We have formed two sides in the battle for a certain topic.
Side 1: Stones and Marquinhos in No.5
Side 2: Smalling and De Vrij in No.6
Which defensive pair is more solid in your opinion?