Matteo Pessina explains why Cristian Romero's Tottenham move was 'inevitable' and suggests Juventus could benefit from Cristiano Ronaldo's sale.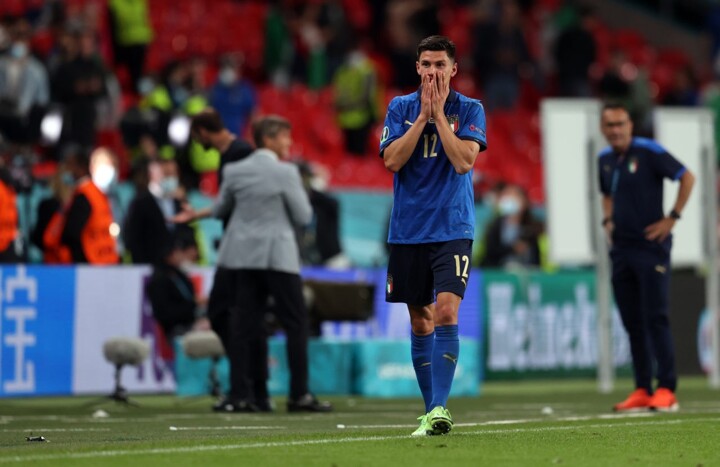 Romero swapped Atalanta with Tottenham in a €55m move in the summer. The Argentinean centre-back had been named best Serie A defender for the 2020-21 campaign.
"These are offers you can't refuse," Pessina told La Gazzetta dello Sport.
"Even if Atalanta have maintained balanced books during the COVID pandemic, we know the castle is built on this philosophy. President Percassi brought his business idea in football."
Atalanta face Villareal, Manchester United and Young Boys in the Champions League group F.
They meet the 'Yellow Submarine' in Spain on Tuesday.
"They have a unique playing style, which is quite different from the Spanish one, even if the national team doesn't play tiki-taka anymore," Pessina said.
"Manchester United are the best team in the group, they were so even before Ronaldo's return. Solskjaer has clear ideas and a team full of champions.
"We need to beat Young Boys twice, but it won't be easy. As Gasperini says, there is a reason for them being in the Champions League."
Atalanta travel to Old Trafford on September 20 and host the Red Devils at the Gewiss Stadium on November 2.
It will be the day of Cristiano Ronaldo's return to Italy. CR7 left Juventus in August, making his return to Old Trafford.
The Bianconeri lost two games from two since Ronaldo left, but Pessina believes the Serie A giants can benefit, somehow, from his sale.
"They lose some goals, but also a player who made the team unbalanced sometimes, he didn't help his team defensively and more Juventus players can score goals now."
Pessina, 24, has four goals in 62 appearances with Atalanta. An Italy EURO 2020 winner, his contract with La Dea expires in June 2025.