Verona coach Ivan Juric says his team must "treat Udinese like they are Real Madrid," and warned of complacency after beating Juventus last weekend.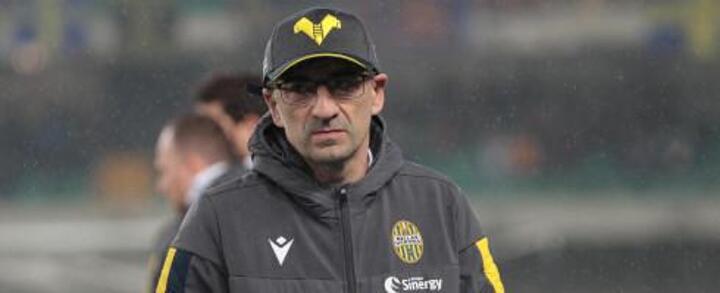 Verona defeated Juventus in their last match, and are in with a genuine chance of European football next season, so how does Juric deal with the attention?
"I am fine, but not with this. I am content with how things are going, the lads are satisfied, the rest counts for little," said Juric in his press conference.
"I think the attention is normal. I am content because the team is playing well, the lads are taking great satisfaction, however it must not influence our performance."
Fabio Borini scored the first goal against Juventus, and has fitted seamlessly into the Gialloblu setup.
"For some games he is fine, in other matches a classic striker is needed. Unfortunately Giampaolo Pazzini got hurt and he will be out for a while, even Samuel Di Carmine isn't at his best."
Juric says the team mustn't let their guard down following the victory against the Italian champions.
"The lads were enthusiastic after the win. I start from where we started our journey. We were at a low level, and we were looking for redundancies, and even struggled to pay them.
"When I face Udinese, for me they are Real Madrid, it was like that five months ago. We need to be careful, don't get complacent and secure safety."
Juric then denied rumours that he has signed a pre-contract with Napoli for next season.
"It's not so, the situation with the club is clear. After the season ends I will have to speak with the president, who is the one who makes the decisions."
Sofyan Amrabat has secured a move to Fiorentina for €20m next season, with rumours rife of Marash Kumbulla potentially heading to Inter for the same fee, and with the likes of Amir Rrahmani and Matteo Pessina linked with moves away, Juric says the money gained needs to be utilised in the correct way.
"I have the idea, if all goes well, that the club will become very powerful economically than before.
"We have improved many aspects, if you make €80m or €100m, you need to create a long-term future.
"There was a time when 60% of our team wasn't ours, this is not planning. This is a one-off season that serves to lay the foundation for the future."
Juric says the foundations of the club aren't there for him to become the Gian Piero Gasperini of Verona.
"It's impossible to make comparisons, Atalanta has an exceptional youth sector, we don't have the structure, it will be a much longer road for Verona, but it depends on the President."