Monday will not be a happy day for Cristiano Ronaldo as he will have to watch Lionel Messi pick up his sixth Ballon d'Or, which will put the Barcelona captain one ahead of him.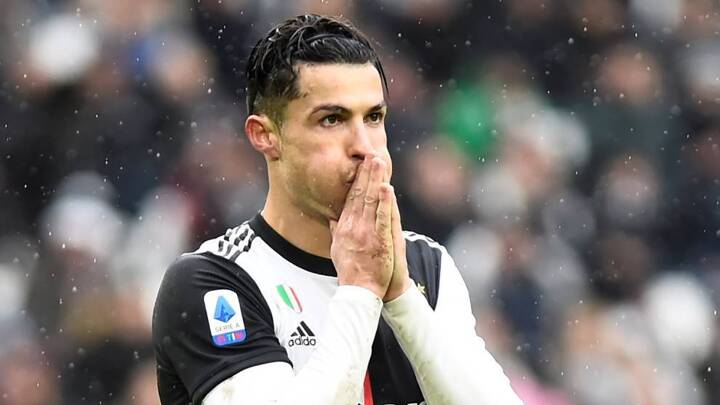 Cristiano, who broke his drought of 385 minutes without a goal in Juventus' 2-2 draw against Sassuolo on Sunday, hadn't scored in all of November. In fact, he has just six goals in Serie A and one goal in the Champions League, figures far from what we have grown accustomed to seeing from the Portuguese at the start of December.
In Italy, there are questions being raised about his current mood. Analysing his gestures on the pitch, he does not look comfortable. Extending his arms regularly with frustration, he has shown a disenchantment with the kind of football being played under Maurizio Sarri.
Former Italy international Antonio Cassano questioned if Ronaldo's problem is, in fact, Sarri while talking on Italian television.
"It all started with the two consecutive substitutions, something that irritated him," he said.
"In my opinion, there is a problem among them [Cristiano and Sarri] that Juventus must fix. "
However, Sarri has focused on the positive side of things and used the phrase 'has improved in terms of ball recovery' while talking about his star's performance.
"The feeling is that he has regained strength," he told DAZN.
"He is doing better in the final [moments].
"The next step will be to recover the brilliance."
In Italy, they have also come to the belief that Juventus' lack of creativity in midfield is a big factor behind Cristiano's drop-off in terms of numbers.
Then, there is also the case of trying to fit in Paulo Dybala, Gonzalo Higuain and Ronaldo in the same line-up.
Juventus are confident that the brilliance of Cristiano will return as the season goes on, like it did last year with decisive goals against Atletico Madrid and Ajax in the Champions League.
If Juventus and the 34-year-old are to have a successful season, though, it is essential that Cristiano and Sarri begin to sing off the same hymn sheet. Success in Europe could see the Portugal international have a stronger case for the Ballon d'Or next year, although it is worth remembering that, especially in sports, Father Time waits for no one.