One of the defining images of Tuesday's evening's Champions League quarter-final clash between Tottenham Hotspur and Manchester City was Kevin de Bruyne and Leroy Sane being sent onto the pitch, yet it was the 89th minute, and England was left perplexed by the Catalan's choices.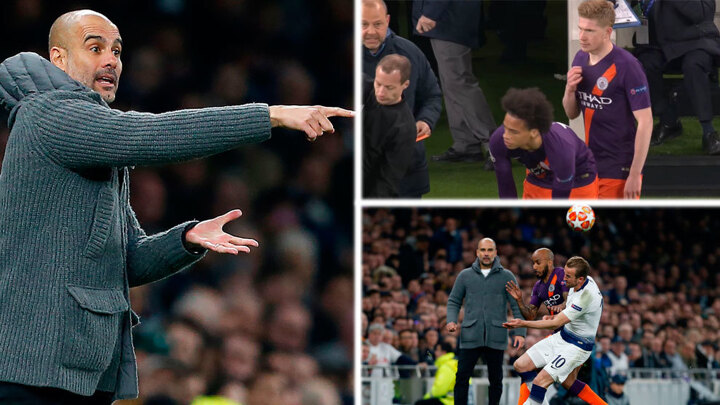 Bernardo Silva's pre-match injury did much to disrupt Guardiola's plans ahead of the trip to the newly-opened Tottenham Hotspur Stadium, and he was forced to make tweaks to his preferred XI.
What few could have foreseen was just how poor Riyad Mahrez, Ilkay Gundogan and Fernandinho would perform, especially the latter.
Few can quite understand why two of City's most decisive players in De Bruyne and Sane were left on the bench, especially when Mahrez has flattered to deceive for much of his career at the Etihad Stadium.
Injuries aren't thought to be an issue for either player as both played in the recent league clash with Cardiff City.
Another controversial decision was to play Fabian Delph at left-back, despite the fact Oleksandr Zinchenko has been enjoying the best football of his career at City in that position.
Now obviously, Delph was a very useful auxiliary left-back for the Sky Blues in their charge to the Premier League title in 2017/18, however going up against Son Heung-min is one of the toughest challenges a defender will face at this time.
Rumours of an injury to the Ukrainian have since emerged, but there is a general sense that the Manchester club played with too much fear in North London.
Scarred by their heavy elimination at the hands of Liverpool at the same stage of the competition last season, City didn't deploy a huge attacking force on Tuesday evening and merely elected to try and keep the score down.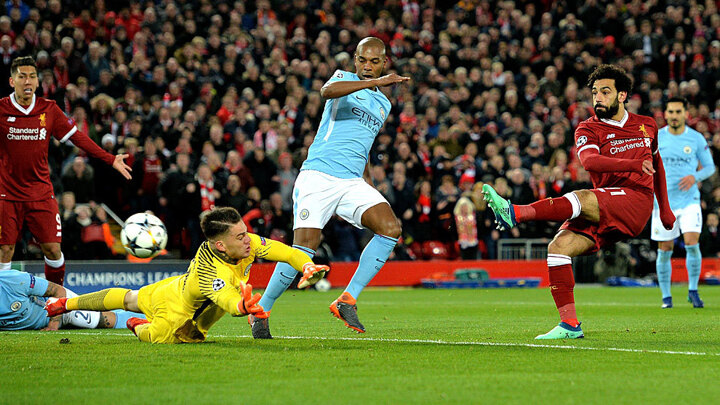 The imagine of Guardiola urging his players to use their heads as the seconds ticked down on Tuesday evening made clear that he wasn't too disappointed with the result.
Guardiola's explanations:
"I decided to play with two midfielders in a deeper position in order to be a little more solid," he said. "I chose Gundogan and Fernandinho, but I know it's difficult for De Bruyne.
"They had some chances on the counter-attack, but we controlled the game and played pretty well.
"When we don't play well, I'm the first to say that we haven't, but tonight I don't have that feeling.
"In elite competition, at a high level, you have to survive these situations if you want to win the tournament."