Paul Merson says Tottenham forward Heung-Min Son's absence from the north London derby - live on Sky Sports on Super Sunday - gives Arsenal a huge advantage as both sides look to land a significant blow in the race for the Premier League's top four.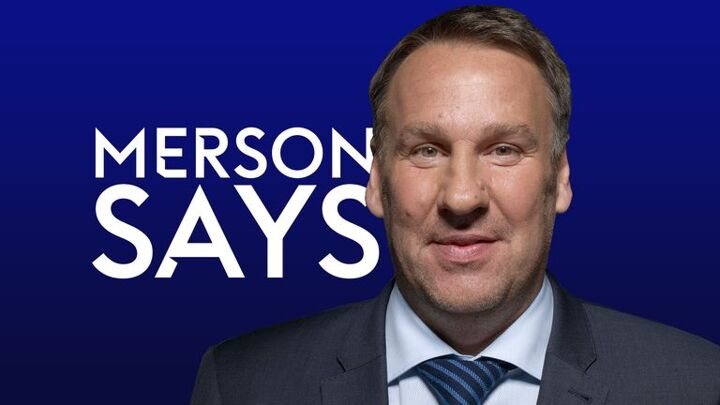 The north London rivals face off in a game which could go some way towards deciding who finishes fourth and qualifies for the Champions League next season. The Gunners sit two points above Tottenham, but Antonio Conte's team have two games in hand and a win at the Tottenham Hotspur Stadium would see Spurs go above their neighbours.
However, Spurs will be without Son, who is likely to be out of action for the rest of the month after picking up a muscle injury in his side's 2-0 defeat to Chelsea in the first leg of the Carabao Cup semi-final.
Former Arsenal player Merson thinks the Korean, who has scored nine goals so far this season and also has five goals in his last eight games against Arsenal in all competitions, will be a huge miss.
Read on for the Magic Man's verdict on this Sunday's north London derby...
'A massive game; Arsenal cam make big statement with win'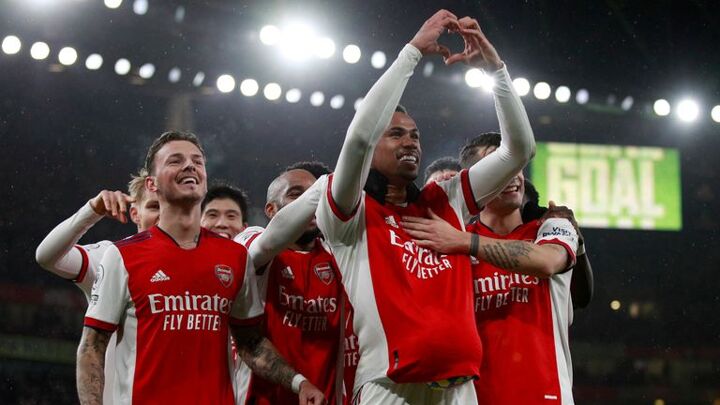 This is a massive game.
Tottenham have games in hand in the race for fourth and if they beat Arsenal they will be above them and have those games in hand to come. That would be a really strong position to be in.
However, if Arsenal can go to Spurs and win it would be a major result for the Gunners.
You've got to say Arsenal [have improved more this season]. They were bottom of the league going into the international break. It was their worst start to the season in who knows how long, but now they are right in the mix for Champions League qualification. They are in the top four race, which they should be anyway, but after the start they had fair play to them.
It's a big turnaround from Mikel Arteta and his side, but they now have to carry it on.
I thought the Nottingham Forest game was a big game and I only say that because it keeps the squad happy. It gives the fringe players another game and makes Arteta's job easier. He was fuming after the game because now he knows it is hard work. He'll have the fringe players always asking why they are not playing and before, he had the cup games to play these players in.
It was a bad result for Arsenal because they are only playing once a week anyway. The last thing they want is two-week breaks. They want to be playing football now.
'Carabao Cup defeat at Chelsea not so bad for Conte'
For Antonio Conte and Spurs, I thought the Chelsea defeat in the first leg of the Carabao Cup semi-final was a good result. It might sound silly, but I thought it was the sort of result that would kick-start the board into some action where they look and say 'we need some players because are a million miles away here'.
They were probably thinking they were fine. They had a great manager, they were winning games and they maybe thought they might not have to buy anyone. But now, Chelsea eased past them and then they struggled against Morecambe [in the FA Cup], and now they are thinking they have to buy some players.
In that sense, that's why I don't think that Chelsea defeat was such a bad result for Conte. I'd say a bad result for Spurs and the fans, but a good result for Conte because now he can bring in some players.
'North London derby big again'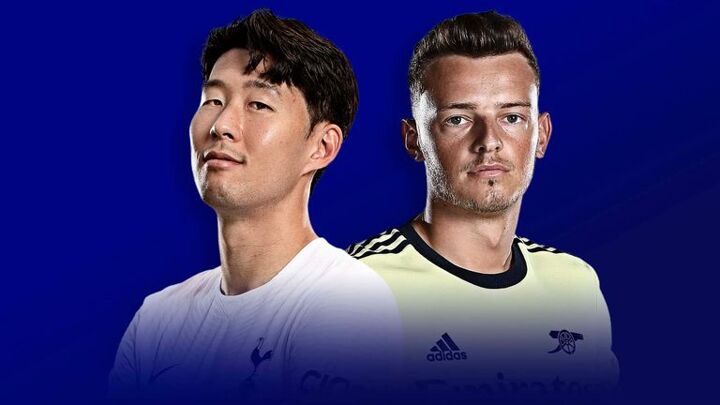 The north London derby has once again become one of the top games. It's a big game again now.
Years ago, I think Arsene Wenger changed the context of the north London derby because Arsenal were too successful, and Spurs weren't a big fish at all. Manchester United and Chelsea were the games for Arsenal.
But now we are back to this game being huge because while both clubs are not title contenders, they are at a similar level and striving to go to the top level again.
If you can't win the title, finish in the top four or win a cup, a win in the north London derby is 100 per cent minimum requirement for Arsenal or Spurs.
That's where the two teams have gone in recent years. This is the cup final for both Spurs and Arsenal.
It's a massive game for both sides. As I said, if Spurs win and with their games in hand, you'd think they'd be hard to catch. However, if Arsenal go there and get a statement win it would be huge.
They already beat them at the Emirates Stadium so a win would see them do the double over Spurs and, take away the Nottingham Forest result, you'd look at Arsenal and say they are moving forward. They are going somewhere.
'Son's absence huge for Spurs'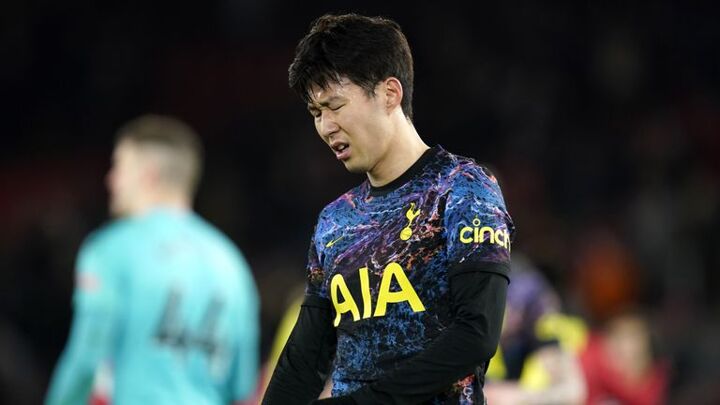 Heung-Min Son's absence is huge.
I think Arsenal win at Spurs because Son is missing. He's a huge miss for Spurs, especially in this game. He has been Arsenal's Achilles heel in recent seasons.
For me, Arsenal will have too much going forward for Spurs. If Tottenham play as they did last season [in a 2-0 home win in December 2020] and give Arsenal all of the ball, I think the Gunners are a better team this year and can hurt them.
Arsenal had all the ball in the game last season but never looked like scoring. Now, though, the flair players are playing so much better for Arsenal than what they were then, and that could be crucial.
Mikel Arteta's side also have more confidence this time around and if Spurs sit back, for me there is only one winner.