In approximately three weeks' time, LaLiga Santander is expected to return and that will allow the fight between Real Madrid and Barcelona to resume, with the Catalans currently having a two-point advantage at the top of the table.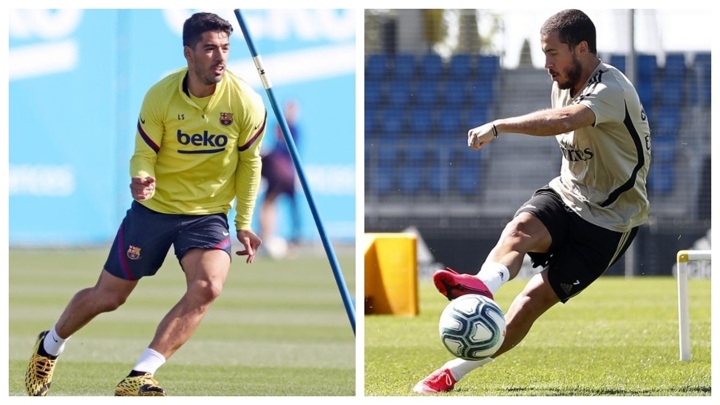 What will be interesting in these final 11 matchdays are the handful of elements that have never been present before due to the coronavirus-enforced stoppage of football, and these will be key in determining the direction of the title.
Zidane and Setien: More than a title
Both Zinedine Zidane and Quique Setien were going through difficult spells prior to the break.
The Frenchman's situation was getting ever worse, after Real Madrid lost top spot on the final weekend before the stoppage due to a defeat away to Real Betis.
That meant Los Merengues had picked up just four points from their last four leagues games, which included a win against Barcelona in the Clasico, an unconvincing draw at home to Celta Vigo and defeats to Levante and Betis.
In the meantime, Real Madrid fell to a 2-1 home defeat to Manchester City in the first leg of their last-16 tie, but Pep Guardiola's side could have scored more.
Barcelona were no doubt in a better position before the break, having recorded three wins and one defeat (in the Clasico) in their last four league games.
In addition, the Blaugrana drew 1-1 away to Napoli in the last 16 of the Champions League, although they were not convincing and that caused Setien to receive some criticism.
This break has allowed Setien to mull things over, to have more time with the squad and to make his style of play clear.
Zidane and Setien are playing for much more than the LaLiga Santander title. Their future is also at stake.
Luxury 'signings'
Real Madrid and Barcelona will welcome back some key players that they had practically lost for the decisive stretch of the season.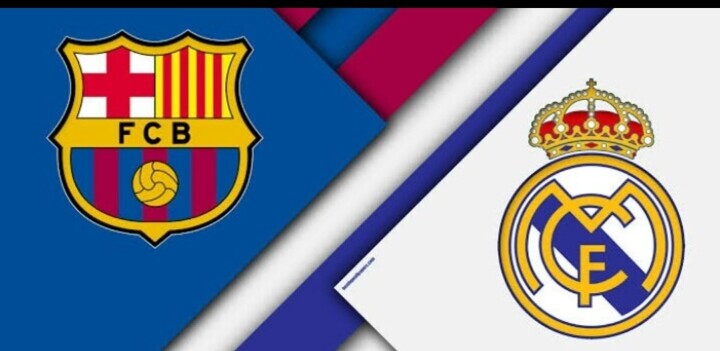 Los Blancos have Eden Hazard and Marco Asensio who will give another dimension to their attack, while Zidane will now be able to form the trident he dreamt of in pre-season: Asensio, Karim Benzema and Hazard.
Barcelona, meanwhile, will have Luis Suarez available after having surgery on his knee, and Ousmane Dembele is also a possibility, although his return is not as likely.
No Bernabeu or Camp Nou factor
Real Madrid and Barcelona will both be without the atmosphere created by their home support.
In fact, Los Blancos will not even play at the Estadio Santiago Bernabeu as they will dispute their games at the Estadio Alfredo Di Stefano due to the fact they are using this period to allow construction work to take place at their famous stadium.
Unlike last season, Real Madrid have made the Bernabeu a fortress again as they did not lose there in LaLiga Santander, although they did draw four games against Real Valladolid, Athletic Club, Betis and Celta.
Barcelona were much more solid in terms of results in front of their fans.
Like Real Madrid, they have not lost at the Camp Nou in LaLiga Santander this season, although unlike Los Merengues they have only drawn one match, which came in the first Clasico of the season.
Injuries and infections
Despite all of the preparations that are taking place, it is clear that injuries and possible infections will play a decisive role.
In the upcoming express league format, with many games in a short amount of time, any injury could see a player be out of action for the final sprint towards the title.
Especially dangerous will be muscle injuries. Apart from this, there is the issue of infection from coronavirus, which would force the player to immediately stop playing and go into quarantine.
Real Madrid have been hit particularly hard by injuries this season, with 20 players having missed time while there has been a total of 41 injuries.
In fact, before returning to training, Zidane had already lost Luka Jovic and Mariano Diaz to injury.
At Barcelona, 18 players have had a total of 34 injuries this season.
Like Zidane, Setien lost Samuel Umtiti early on due to muscular problems.
The calendar
On the horizon of LaLiga Santander's restart is the timetable that remains for both teams in their fight for the title.
Real Madrid have more home matches than away (6-5) and Barcelona have the opposite (5-6).
This home advantage for Los Merengues isn't what it would have been, though, due to the fact games will be played behind closed doors.
Real Madrid start with two matches at home, and they will have four difficult encounters before the end of the campaign: Valencia (home), Real Sociedad (away), Getafe (home) and Athletic Club (away). They end the season away to Leganes.
Barcelona will have to play more games away than at home, which has precisely been their Achilles heel this season.
While they have drawn just one game at home, Los Cules have lost five matches and had three draws away from the Camp Nou.
Barcelona will resume the league season away at Real Mallorca and finish the campaign away at Alaves.
The matches they will have marked in red on their calendar are the trips to Sevilla and Villarreal and the home matches against Athletic and Atletico Madrid.
Pre-season
LaLiga Santander is no longer a long-distance race, but rather a sprint.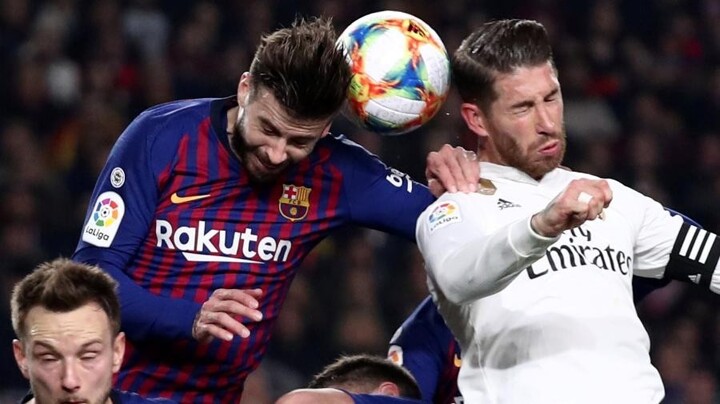 The pre-season facing both teams will be decisive. In the summer there is a margin of error, but now there is none.
The two points that separate Barcelona and Real Madrid in the table will force each team to treat every match like a final until the end of the season.
Fitness coaches take on a new dimension and putting players at the top of their game will certainly make a difference.
The one who restarts the season in the best shape will have an advantage and they can change the game with their first change.
Also, the pre-season work will be fundamental in minimising the risk of injuries. It will be a decisive period of work prior to football getting back underway.
The strength of both squads
As MARCA have revealed, Zidane is ready to alternate between two XIs so that he can maintain freshness and avoid injuries by getting the most out of certain players. Setien will be obliged to do the same.
Despite the fact that they are two teams that are used to playing with a congested fixture list, the strength of their squads will end up making the difference.
No Champions League
The final stages of the season usually force Real Madrid and Barcelona to start prioritising Europe, with the knockout stages of the Champions League disputed between February and May, but this will not be a problem either coach will have to deal with.
For once, all their focus will be on LaLiga Santander at this time of the year. There will be nothing else to worry about, except for the 11 'finals' for the title.