As Lionel Messi demanded an exit from Barcelona, fans reacted with heartbreak and disbelief.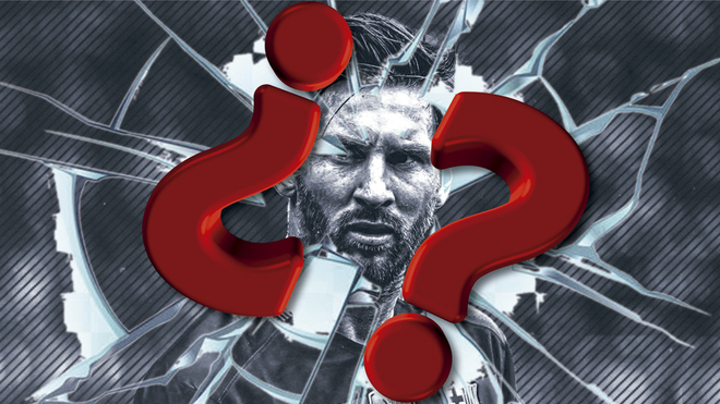 Over 200,000 expressed their thoughts in MARCA's surveys on the situation.
There were two versions, one on the Spanish version of the website and one on MARCA In English and the results to the questions are discussed below.
Do you think Messi already has an agreement with another club?
More than half of English-language voters believe that Messi does not have an agreement with any other club, but over a quarter (26 percent) believe he has spoken to Manchester City.
That's in contrast to Spanish-speaking supporters.
Only 36 percent think he doesn't have an agreement yet and 44 percent think he's off to City.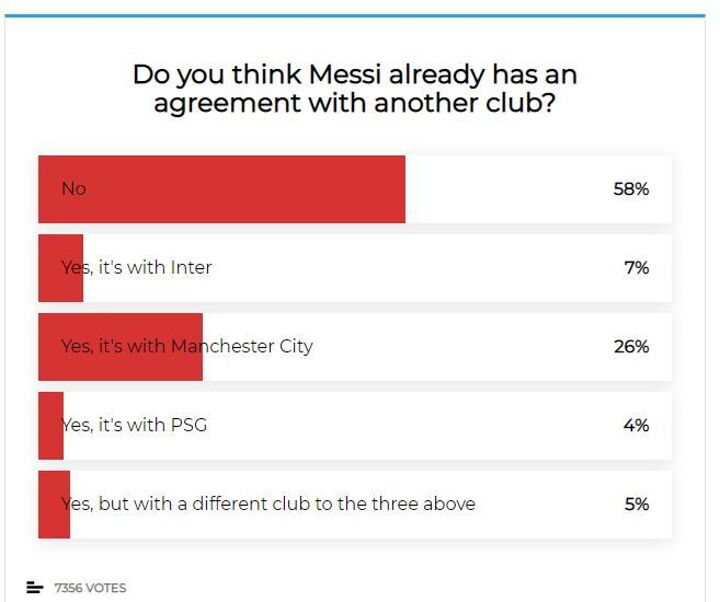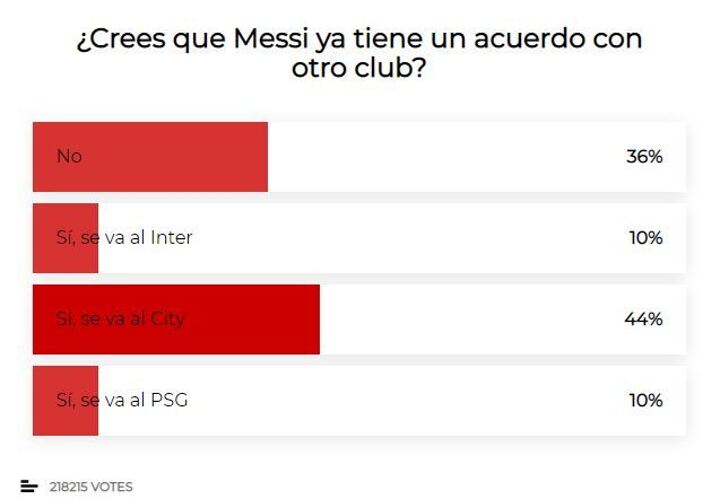 What do you think pushed Messi to this decision?
Where both groups of supporters do agree is on who is responsible for Messi's decision.
It's Bartomeu (45 percent among Spanish-speaking fans, 48 percent among MARCA In English readers).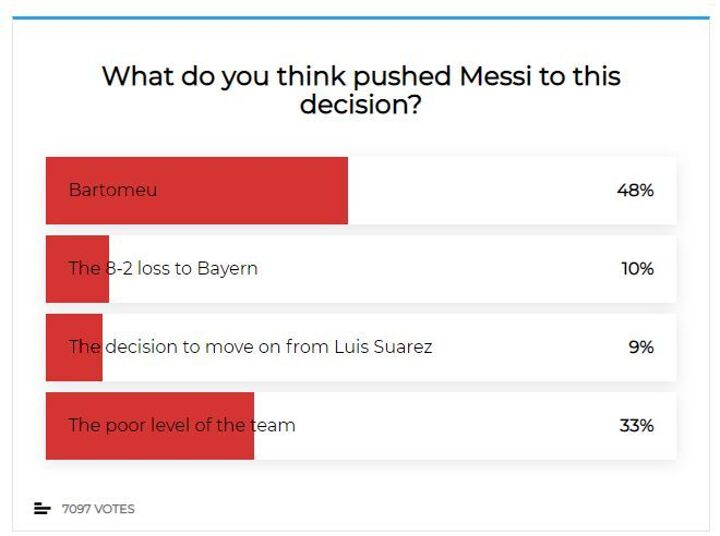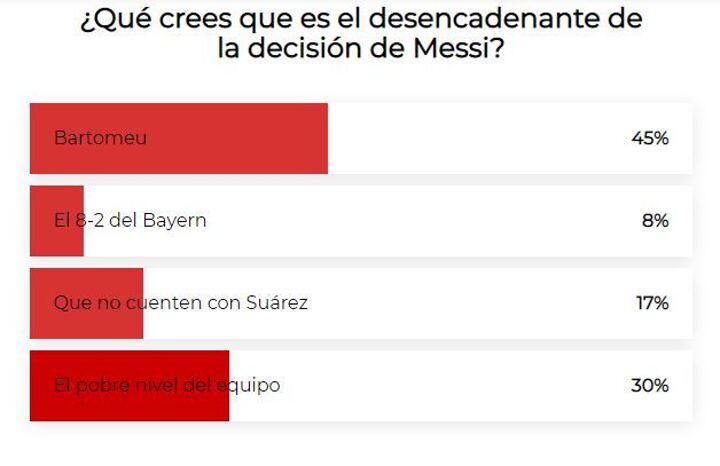 What do you think about the fact Messi wants to leave for free, through the clause in his contract that technically expired in June?
Those who took part don't appear not to be angry with the forward, with the vast majority (62 percent of Spanish-speaking fans and 73 percent of English-speaking voters) agreeing that he should be allowed to leave for free.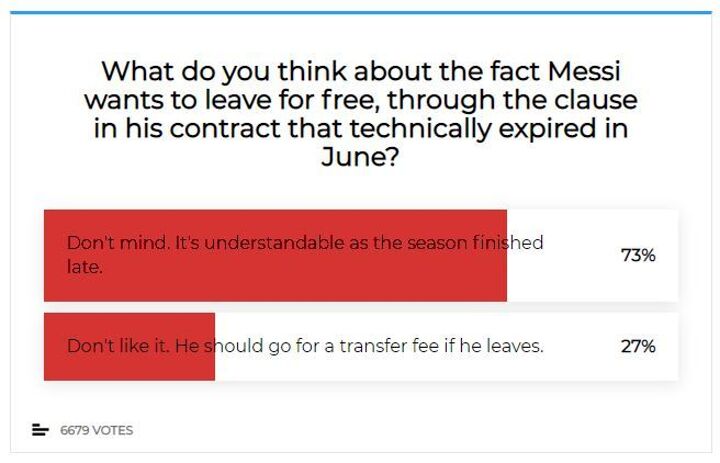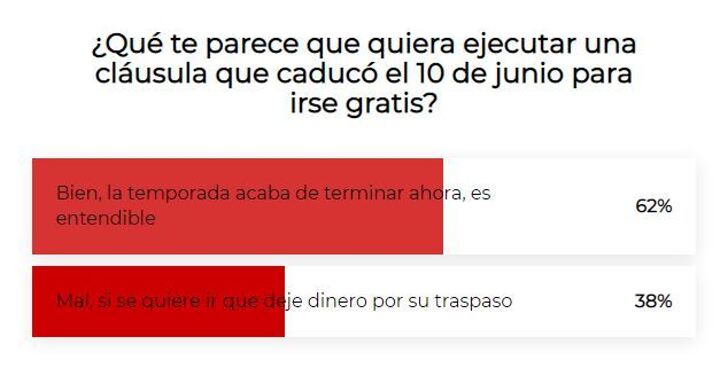 What should Bartomeu do?
What's more, 86 percent of Barcelona followers in the Spanish poll and 85 percent from the English poll believe the club should let him leave this summer.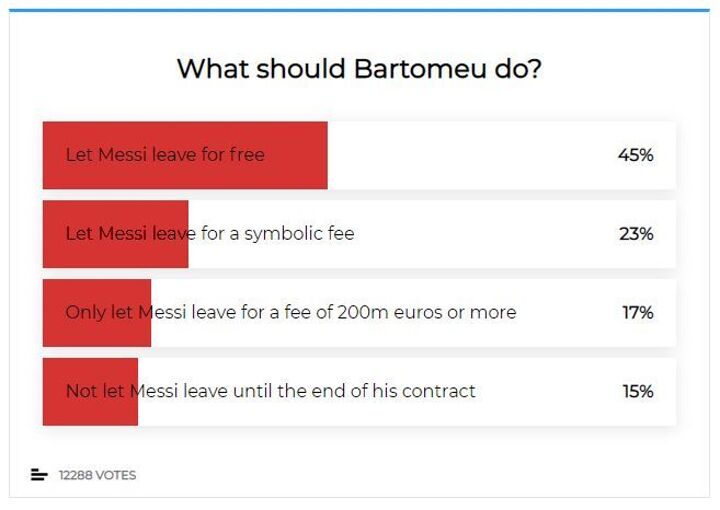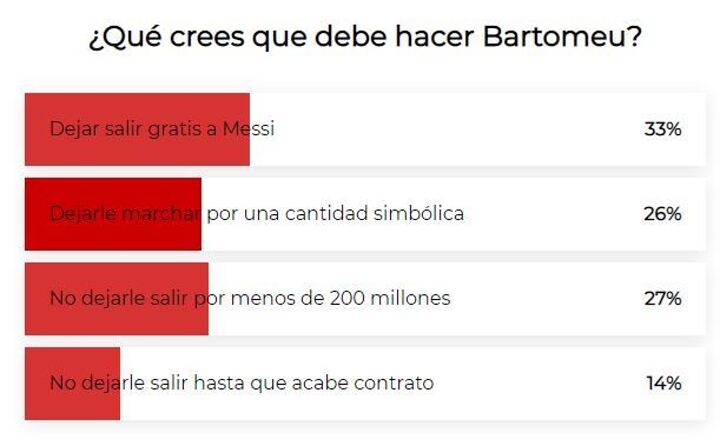 Should Bartomeu resign?
The most definitive answer of all was about the future of Bartomeu, with 85 percent of Spanish-speaking users and 84 percent of English-speaking voters agreeing that the president should resign immediately.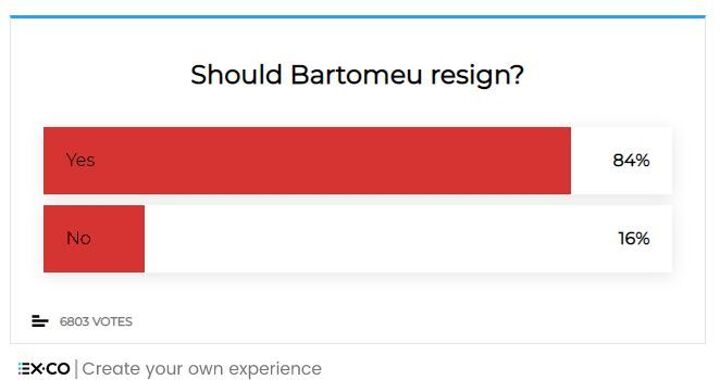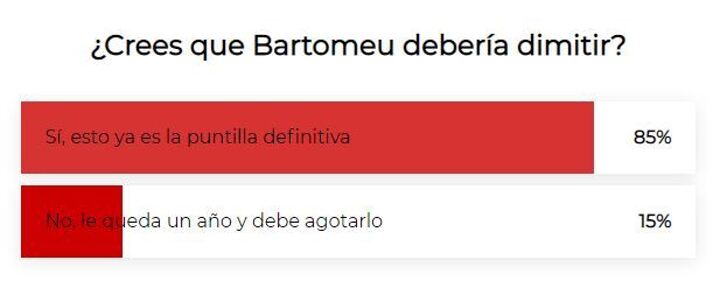 If Messi leaves, which player would you want Barcelona to sign?
From the candidates to replace him, what was perhaps most shocking was that the winner of the English poll (23 percent) and third in the Spanish vote (18 percent) was the option not to sign any substitute.
Following the same order in both English and Spanish, Neymar (22 percent and 27 percent respectively) and Kylian Mbappe (16 percent and 24 percent respectively), lead the way for the voters who did pick a candidate.