Vinicius Junior has been under scrutiny throughout his entire Real Madrid career. No matter whether he plays well or plays badly, his performances are always picked apart. When Real Madrid lose, he's usually the scapegoat but his statistics suggest otherwise.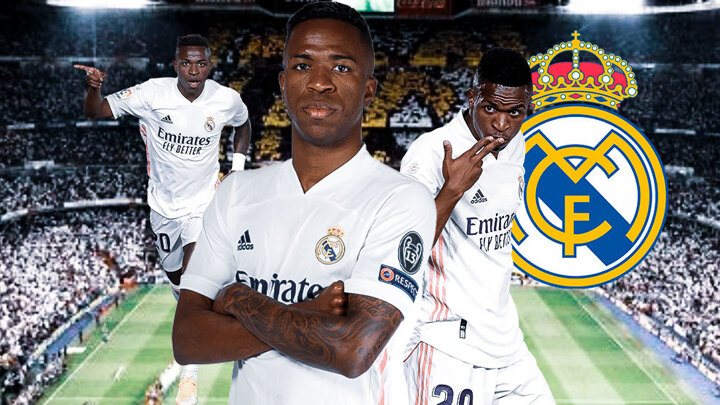 Vinicius is probably criticised more than any other Real Madrid player, but the fact of the matter is that things always go well for Los Blancos when he's in the side.
He has the highest win rate of all the club's wingers having won 69.09 percent of matches he's started. This is also than the club's overall win rate of 63.44 percent this season over 31 games so far.
What many feel is missing from his game is goals, and when he starts scoring more, people will have more faith in him.
He has the second most goals for a forward behind Karim Benzema, but has only scored three. This isn't a lot, but here are people in the club who feel it's unfair that he's judged purely on his poor scoring statistics when other forwards around him aren't doing much better.
Despite the team doing well when he plays, Zinedine Zidane has only started him in 14 of his 28 appearances this term.

One thing that he can't be accused of, however, is hiding. He's always asking for the ball and has taken on opponents twice as much as any of his teammates. He's attempted 94 dribbles this season compared to Marcos Asensio's 50, with the Spaniard having played more matches. Vinicius also has a 52 percent success rate when he attempts to take on an opponent.
The Brazilian is set to face Atalanta in the Champions League next week with Zidane's side ravaged by injuries. His superb fitness, paired with a strict diet and a personalised training schedule leaves him in fantastic physical shape this season and is rarely out injured.
There is no doubt that at the age of 20, Vinicius still has a lot to improve and that he still hasn't quite hit the heights at Real Madrid just yet. There are people at the club who are convinced the best is yet to come, though, and when you're the forward who has the best win rate at the club, you must be doing something right.