Doha: 'Time' is football's most valuable commodity.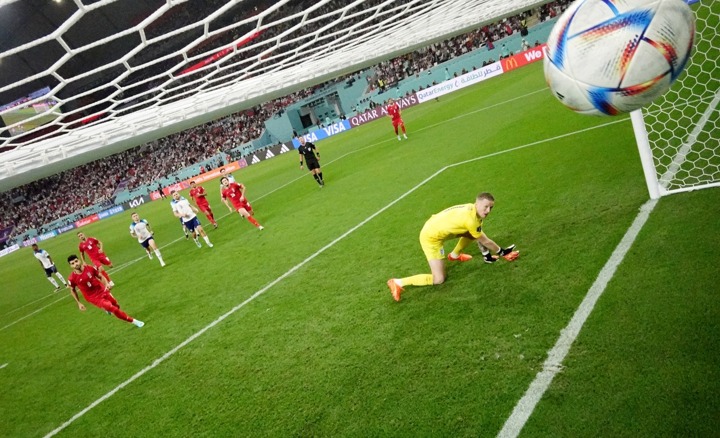 In the 1930 inaugural World Cup played in Uruguay, the Argentina vs France first round match ended 'before time' as Brazilian referee Gilberto de Almeida Rêgo mistakenly blew for time in the 84th minute with Argentina leading 1-0. It was six minutes before the standard 90 minutes for a game.
Rêgo realised his mistake after the French players surrounded him and an ensuing on-pitch melee that involved Uruguayan supporters who lobbied for France (as reported in Peter Seddon's The World Cup's Strangest Moments). The referee then persuaded the Argentines, still revelling on the pitch, to continue the match 'for the lost six minutes'. Fortunately, Rêgo was saved further trouble as there was no change in the final score line.
Fast-forward to Qatar 2022. Here, the referees seem to have enough and more time at their disposal.
Traditionally, a game of football is played for 90 minutes with two halves of 45 minutes. A referee may add a few more minutes to the each half to make up for stoppages through injuries and player substitutions. But in Qatar 2022 referees seem to be adding more and more stoppage time (or injury time), resulting in games being extended well over 100 minutes.
For the record, England's 6-2 victory against Iran on Monday lasted a record-breaking 117 minutes and 16 seconds, with 14min 08sec of stoppage time in the first half and 13min 08sec in the second. A total of 27 minutes of additional time was added to both halves.
And the trend continued the next day. The shock Saudi Arabia's 2-1 victory over Argentina came after seven minutes of first-half stoppage time, plus almost 14 minutes added at the end of the second half.
The first game of this World Cup between Qatar and Ecuador was played over 100:18 minutes while the clash between Senegal and the Netherlands took 102:49 minutes. The USA vs Wales match was played over 104:34 minutes.
In total, 60 minutes were added to the regulation 90 in the first four games of the tournament, an average of a quarter of an hour each.
According to sports data capture and analytics company Opta, the five single halves with the most stoppage time in a single World Cup match since records began in 1966 were all on Monday and Tuesday:
- England vs Iran first half (13.59 minutes)
- Argentina vs Saudi Arabia second half (13.53)
- England vs Iran second half (13:05)
- USA vs Wales second half (10:32)
- Senegal vs Netherlands second half (10:03)
According to Opta, the average game time in the first six matches of this World Cup was 106min 12sec, compared with 97min 12sec in 2018.
The added time can ensure very late goals and changes in the outcome of the matches (although the second scenario has not happened yet).
Iran scored against England through a late penalty. Mehdi Taremi's shot found the back of the net at 102:30. It was the latest World Cup goal on record excluding extra time.
Davy Klaassen's strike for the Netherlands against Senegal was the second latest. It came after 98 minutes and 17 seconds.
Veteran Gareth Bale was already visibly tired by the time he smashed home Wales' equaliser from the penalty spot in the 82nd minute against the USA but had to play on for almost another 20 minutes from that point.
"I can't believe it was nine minutes added on, I don't know where that came from," Bale told ITV. "But we have to dig deep for our country, we always do and we keep going."
However, officials at Qatar 2022 are aware of the latest FIFA ruling that necessitates adding more stoppage time to the two halves.
Usually the stoppage time is added as the play is stopped for different reasons like player injuries, substitution, red cards, deliberate wasting of time and goal celebrations. Add to these the visits of the referee to the pitch-side VAR (video assistant referee) monitor.
Chairman of FIFA's referees committee Pierluigi Collina confirmed last week that fourth officials had been instructed to keep track of time lost during the game, something they had also tried to do at the previous World Cup in Russia in 2018.
In Qatar 2022 FIFA has issued new directives to the officials to ensure that all "unnatural lost time" is added at the end of each half.
The world governing body this time has asked officials to more accurately monitor when a game is stopped for goal celebrations, time wasting, video assistant referee decisions, substitutions, penalties and red cards.
Collina said: "If we want to have more active time, we need to be ready to see this kind of additional time given.
"Think of a match where in a half there are three goals. The celebration normally takes one to one and a half minutes. With three goals, basically you lose five, six minutes. So what we really want to do is to accurately calculate the time to be added."
The added time in the England-Iran and Saudi-Argentina games were clearly down to injuries.
The Iran goalkeeper, Alireza Beiranvand, sustained concussion after a clash of heads and the Saudi defender Yasser Al Shahrani was knocked out by a flying knee from his own keeper, Mohammed Al Owais, in injury time.
Collina made FIFA's position clear, saying: "If we want to protect the image of the game we must calculate time and add it on at the end of each half. We do not want matches where the ball is only in play for 43, 44 or 45 minutes. We must make sure the time is fair for both teams."