The forward has admitted frustration with his situation at Stamford Bridge and the Ligue 1 side are interested in providing him an escape route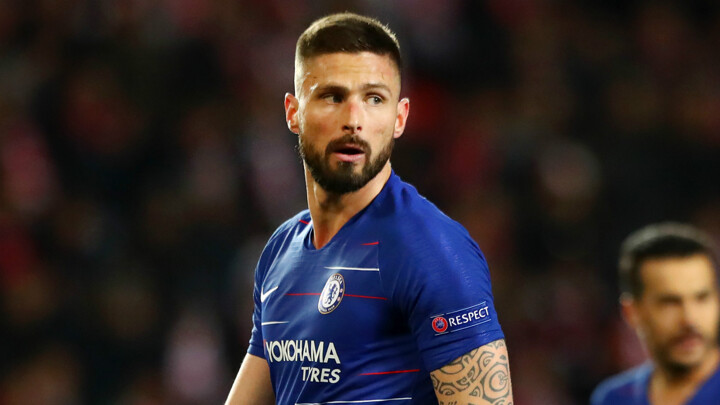 Nice sporting director Gilles Grimandi has admitted the prospect of signing Olivier Giroud would be tempting, but is uncertain if a move is possible.
"It's tempting of course," Grimandi told l'Equipe. "I know Olivier very well. I was the one who made him come from Montpellier to Arsenal.

"He offers guarantees in terms of efficiency. We like his profile. But he's in another planet. He's unreachable."
Ganaye suggested Giroud's salary could throw up a potential road block, but Grimandi believes the forward may look beyond financial compensation as he eyes the next stop in his career.
"He will choose his next destination in regard to a lot of things," Grimandi added. "Not necessarily dictated by money. It will all depend on how he sets his priorities."
Giroud has scored two goals in the Premier League this year in addition to his 10 Europa League strikes.