Ernesto Valverde spoke to the press on Friday after two disappointing results, a 3-1 loss to Levante in La Liga and a goalless draw against Slavia Prague in the Champions League.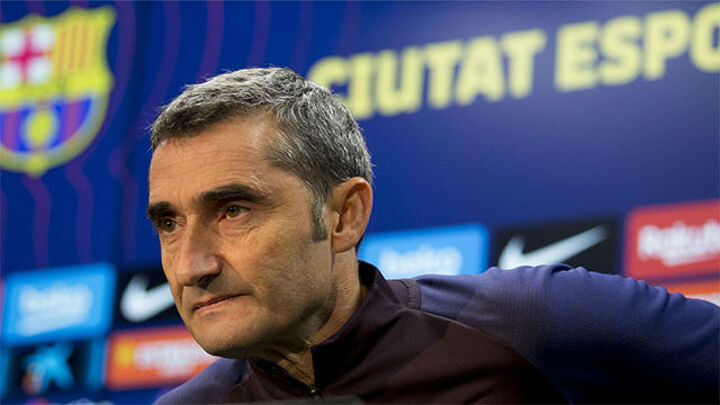 However, the Barcelona coach revealed he still has the backing of president Josep Maria Bartomeu despite some criticism this season.
"The other day I was with the president," he explained. "The club have always supported me and respected me and that's how I feel, I don't have any problem with that."
Valverde had earlier been asked if he would fear for his job if bad results continued, starting with Saturday's game at home against Celta Vigo. "No," he responded.
On the criticism, he added: "(Whether I) Understand it or not, it is what it is. I don't have too much to say on it. If we had scored a goal (against Slavia), it all would have been calmer. You have to accept how things are.
"A week ago we were flying, we'd won seven games on the trot... Now we have not won in two games and that generates instability around the club. That's good for our opponents but we have to stay firm.
"But we're (still) top of the league and we want to stay there, so we need to get back to winning ways this weekend. We know what losing means at this club."