Barcelona coach, Quique Setíen, met with Arthur to dicuss if the Brazilian was in the frame of mind to play against Celta Vigo.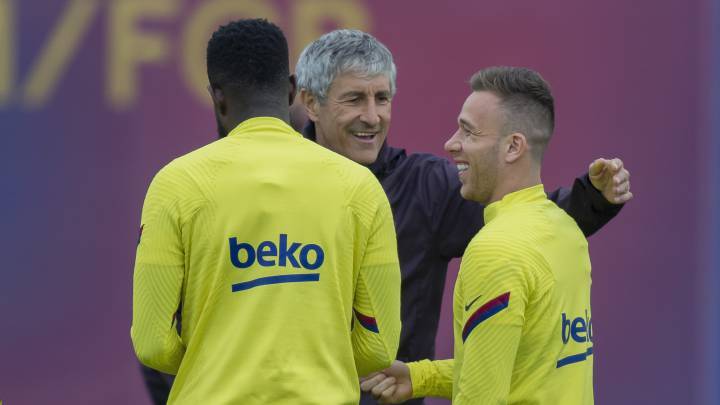 During Friday's press conference, Barcelona coach Quique Setién was bombarded with questions about Arthur and whether the Brazilian midfielder would be in the right frame of mind to play against Celta Vigo this Saturday, amid reports that the player is about to close an agreement with Juventus.
In response, Setién stated he had full confidence in Arthur and his ability to concentrate on the task at hand on Saturday despite all the media hype surrounding him. The Barça boss confirmed that the 23-year-old Brazilian would be on the plane to Vigo, contradicting speculation that the player would travel to Turin this weekend to take a medical.