Raphael Varane's days as a Real Madrid player seem to be numbered, with a move to Manchester United edging closer and closer. Varane has just one more year left on his Real Madrid contract and is thought to be unhappy at the contract renewal terms the club have offered him. With David Alaba coming into the team on significantly higher wages, Varane is seeking pastures new and Manchester United seem his most likely landing spot.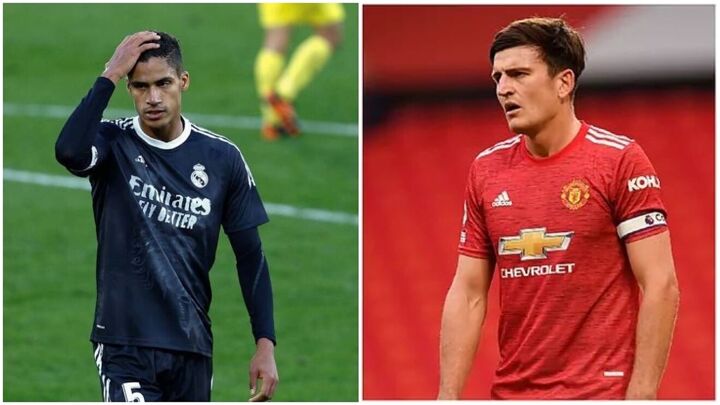 The Red Devils already have a plethora of centre-backs within their ranks, but there is no doubt Varane would walk into the team should he secure a move to Old Trafford.
England international Harry Maguire is likely to be his partner at the heart of defence, a partnership that boasts real quality between them.
Former Manchester City defender and pundit Danny Mills believes it will be a solid partnership should the move take place.
"To find a real good partner to go alongside Harry Maguire, I think has been probably Manchester United's thinking for the last couple of seasons," Mills said.
"Varane is very experienced. He's been there, seen it and done it at all different levels and I think he would be a really solid partner for Harry Maguire and I think that would strengthen Manchester United."
Is Varane and Maguire the perfect partnership?
Maguire is much better at attacking the ball in the defensive third, which could allow Varane to sit back and sweep up any loose balls that could get past Maguire. The England international also likes to move the ball from defence to midfield, with a pass completion rate of 89.5 percent.
Varane boasts an even higher pass completion rate of 89.6 percent, which bodes well for Manchester United in terms of accuracy and composure at the heart of the defence.
What Varane would give to Manchester United that perhaps Maguire doesn't at the moment is pace and agility, meaning the Frenchman would be more equipped to extinguish any counter attacks that could occur during games.
Should the move take place, Manchester United would be in a strong position to contend for the Premier League as well as other trophies.